"

AgentHUB 360 is leading the way when it comes to providing exactly what agents need to grow and sustain their business.

"
— Kurt Uhlir, Showcase IDX
INVESTMENT INCLUDES
One HUB for less than the cost of an assistant.
Managing the people, process, and technology of the Three Business Centers

Forever Follow-up - Past clients, sphere, contacts

Tech Stack & Lead Gen Integrations -  Connected to your CRM and Follow-Up Center

Database Management -  Ensuring accurate, up-to-date information

‌Client Services - Buyer Searches, Home Owner Reports, missing contact lookups

HUB CRM - Run your business from your phone or desktop

Business Planning - Diagnostics, strategy, and accountability
Our pricing is simple.
1. A fixed monthly fee based on the size of your database
 - See below 
2. Online Leads - 1-year of follow-up for $5.00 per lead 
(Prices in USD)
Lift-off
Real Contacts*: 0 - 500
For agents serious about sustaining success & ready to invest in a structured business. 
$1995 / mth
$23,940 per year 
Growth
Real Contacts: 501 - 750
For agents ready to leverage a team and systems to grow what they've created.
$2495/ mth
$29,940 per year
Expansion
Real Contacts: 751 - 1000
For agents with their eye on the end-game and ready for quality-of-life, as well as closings.
$2995 / mth 
$35,940 per year
 Breakthrough
Real Contacts: 1001 - 1250
For agents growing streams of passive income and building their legacy.
$3495 / mth  
$41,940 per year 
*What are "Real Contacts"?
‌They are NOT Leads!
Real Contacts are people you have already met or been introduced to - Past Clients, Sphere, Contacts.
Your new Online Leads & Aged Leads are handled separately until we have connected with them. 
Click below for more details.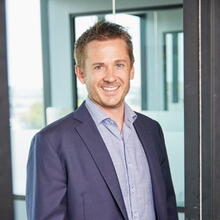 Scott Hardesty
"You guys are the missing link to building a successful business. In the past, I've invested in other systems promising results. Although good, they were unrealistic because I was expected to do the background work and manage all the data. Now I can focus on my clients and building my eXp organization. You guys focus on managing my key operations so we can all grow. Thanks HUB ... I finally found my people!"